PRODUCER| ANNEROSE LANGEVELD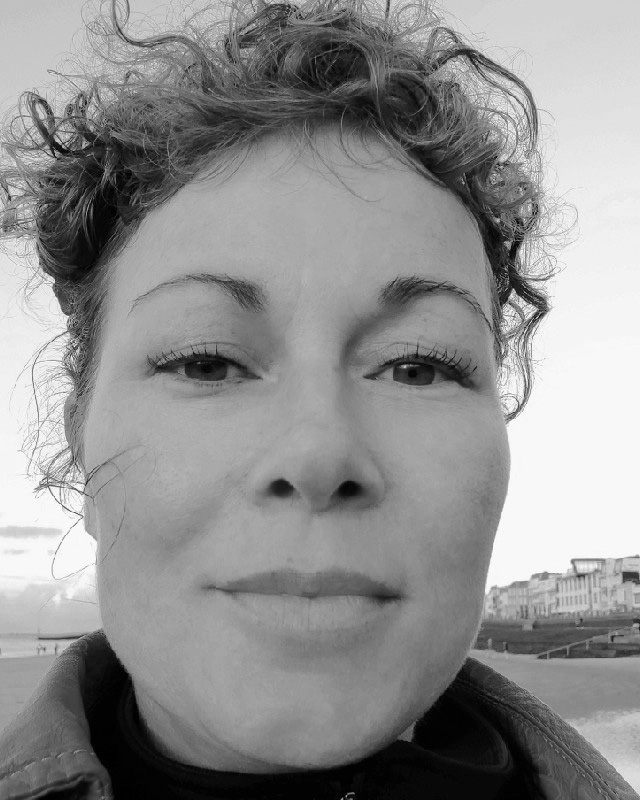 Annerose Langeveld (1981) is a dedicated producer at NEWTON film. After graduating from the Academy of Visual Arts St. Joost, where she focused on Sculpture, she earned her diploma with honors as a first-degree teacher in Visual Arts and Design. Her career began in the visual arts, creating impressive hyperrealistic animal sculptures to raise awareness about urgent issues on our planet, such as species extinction.
Gradually, Annerose Langeveld transitioned into the film industry, starting with supportive roles during filming, sound recording, and other executive production tasks. Through her dedication and commitment, she grew into a producer at NEWTON film, being involved in various projects, including two short Teledoc Campus documentaries and the feature-length documentary "a TRAVELERS GUIDE." Additionally, she serves as the director and producer at Stichting NEWTON film.
With her unique background, gentle character, and experience as a producer, Annerose brings a special value to the productions she is involved in. Her passion for storytelling and creative vision make her an indispensable force at NEWTON film.
Ton van Zantvoort is the other producer / director at NEWTON film
Personalia
Name Annerose Langeveld (Breda, 1981)
Position: Producer / Manager
Production Company: NEWTON film B.V. / Stichting NEWTON film
E-mail: annerose@newtonfilm.nl
website: newtonfilm.nl
overig: IMDB | LinkedIn
Education
2005-2007: Academy for Visual Arts, Fontys University of Applied Sciences Tilburg, Bachelor's Degree in Visual Arts and Design, 1st grade, graduated with honors (cum laude).
1999-2003: Academy for Art and Design St. Joost, Avans University of Applied Sciences Breda, Major in Autonomous Fine Arts, obtained diploma.
1995-1999: VWO (Pre-University Education), Cambreur College, Dongen / HAVO (Senior General Secondary Education), IDBS, Breda, obtained diploma.
Relevant work experience
Relevant work experience:
2022-present: Producer, Klantreis (Customer Journey), documentary, in development, NEWTON film Foundation.
2022-2023: Het Beloofde Land (The Promised Land), development program for producers, featuring workshops, masterclasses, by Screen Talent NL.
2022-present: Producer, Thuis Ontheemd (Homeless at Home), short fiction film, in development, NEWTON film Foundation.
2020-2022: Producer, a Traveler's Guide, directed by Josefien van Kooten/ Ton van Zantvoort, 63 min, 2022.
2021-present: Executive Producer, ANIMA, Teledoc Campus, HUMAN, in development.
2021-2022: Sound on set, a WORLD to SHAPE, AVROTROS, Close Up, Elbe Stevens Films, 2022.
2018-2020: (Executive) Producer, Het Gat In Ons Leven (The Hole In Our Lives), EO, developed but not realized.
2018-2020: (Executive and co-) Producer, Honds (Dogs), J. van Kooten, Teledoc Campus, KRO-NCRV, 2020.
2016-2019: Executive Producer, sound, PR & marketing, documentary SCHAPENHELD (SHEEP HERO), 2018.
2014-2015: Sound, post-production supervisor, De Benno Tapes, 2015.
2013-2014: (Executive and co-) Producer, documentary Vallend (Falling), NEWTON film, 2014.
2013-2017: Producer, sound, documentary "All of us," NEWTON film, in development.
2011-present: Board member, TEEK Foundation, www.stichtingteek.nl.
2011: Co-director, executive producer, sound, Past as Future, 2011, NEWTON film.
2010: Sound for Zuidewind Film Production, documentary "Kees en Mien" by Ton van Zantvoort.
2010: Executive producer, short documentary "Lovely Planet," by Ton van Zantvoort.
2009: Production support for the documentary "a BLOOMING BUSINESS," NEWTON film.
2008: Creative workshops for young people with autism spectrum disorders, BOBA, Dordrecht.
2008: Drawing and art teacher for 3,5 and 6 VWO and HAVO, St. Odulphus Lyceum, Tilburg.
2007: Executive producer, documentary "GRITO de PIEDRA," Ton van Zantvoort, June-November.
Festival screenings (selection)
National – IDFA International Documentary Film Festival, Amsterdam (2018, 2010, 2006, 2005); Dutch Film Festival, Utrecht (2014, 2009, 2007, 2005);
Europe – DOK Leipzig, Germany; Visions du Réel, Switzerland, Thessaloniki Documentary Festival, Greece (2009,2019); DOK.fest, München, Festival dei Popoli, Italy; Documenta Madrid, Spain; Millennium Docs Against Gravity, Poland; Docpoint Helsinki, Finland; Edinburgh International Film Festival, UK; Docville, Belgium; One World Prague, Czech Republic; Dokufest, Kosovo; MakeDox Macedonia; Moldox, Moldavia; European Film Festival Palić, Serbia; Eberswalde Film Festival – Provinziale, Germany; Art of the Document Multimedia Festival, Poland; Split International Festival of New film, Croatia; International Millennium Film Festival, Belgium; International Film Festival for Human Rights, various locations in France; International Audiovisual Festival of Biodiversity, Italy; Kinookus FFF, Croatia; Sunchild Film Festival, Armenia; This Human World, Austria; Jihlava IDFF, Czech Republic; CineEco Portugal;
World – Vancouver International Film Festival, Canada; Planet in Focus, Toronto; Montreal Human Rights Film Festival; Margaret Mead Film Festival & travelling selection, New York, Chicago, Florida, Vermont, Indiana; BAFICI Buenos Aires; DOCSMX Festival Internacional de Cine Documental, Mexico; Animal & Nature Film Festival, Beijing, China; Film Festival Arlington, Virginia, USA; Duke City DocFest, Albuquerque, New Mexico, USA; Criterio Ambiental, Costa Rica; Short Film Festival, Moscow; International Documentary Festival, Agadir, Morocco; Green Film Festival, Seoul, Korea; New Zealand International Film Festival; Flahertiana International Documentary Festival Russia; BIFED, Turkey; Festiver Festival Barichara, Colombia,
Reviews SHEEP HERO
Trouw (national paper)"Film moment of 2019, not to be missed!"
Volkskrant (national paper) ★★★★ "a visual ode to a primeval landscape. And if there is ever a prize for the most beautiful drone images, SHEEP HERO should win."
Nederlands Dagblad (national paper) ★★★★ "SHEEP HERO lets you really sympathize with Stijn."
Indebioscoop ★★★★★ "extreme strong film "
Filmvandaag ★★★★ ½ "Everything is perfect in SHEEP HERO. There is a complete story, interspersed with beautiful images and beautiful characters. None of this would be out of place in a feature film."
De Protagonisten ★★★★ "Truly recommended. The images are beautiful and more sincere than Stijn, you hardly find them anymore."