SHEEP HERO
Shepherd Stijn has a romantic world view, but his idealism clashes with the harsh reality of having to be a modern entrepreneur. In this poignant and cinematic documentary we come close to Stijn and his family in their quest to keep the tradition of sheep herding alive. Will his struggle pay off or is he forced to go with the flock?
director: Ton van Zantvoort
producer: NEWTON film | seriousFilm
broadcaster: Omroep Brabant | KRO-NCRV
distribution nl: Windmill Film Distribution
world sales: Films Transit International
language: Dutch | English subtitles
length: 81 minutes | 58 minutes
format: UHD 3840 x 2160 | DCP 2K flat, 5.1, 1:85, 25 fps
ISAN: 0000-0004-D799-0000-O-0000-0000-2
categories: Human interest, environment, neoliberalism
logline
How to live in a world that conflicts with your ideals?
A traditional shepherd is forced to innovate in a neo-liberal world that conflicts with his idealistic views.
synopsis (short)
Shepherd Stijn has a romantic world view, but his idealism clashes with the harsh reality of having to be a modern entrepreneur. In this poignant and cinematic documentary we come close to Stijn and his family in their quest to keep the tradition of sheep herding alive. Will his struggle pay off or is he forced to go with the flock?
synopsis (long)
SHEEP HERO tells the story of Shepherd Stijn, an outspoken idealist who may have been born in the wrong place and era. He feels at home on the quiet heathlands tending his sheep, far away from today's hectic Western society. Stijn and his family fight to maintain their quiet and simple life, but this is proving to be increasingly difficult in a densely populated, modern world where the power of money and mass production outweighs good intentions and slow traditions. The family is heading towards a turning point: they can either continue their downward spiral or throw in the towel.
The documentary starts from the romantic idea of living a mindful life as a sheep herder, but then clearly reveals the frustration of a non-conformist who is only trying to live his own life. The beautiful images and storyline of the documentary clearly depict the constant physical and mental struggle of the protagonist as he tries to strike a balance between his ancient profession and being a modern-day entrepreneur. Stijn has to make a choice, does he keep on fighting the system or is there another option?

synopsis IDFA (168 words)
About 10 years ago, filmmaker Ton van Zantvoort got to know Stijn, an idealist with a cheerful, relaxed nature. Stijn is one of the last remaining Dutch shepherds working in the traditional way. We see the shepherd, his sheep and his three loyal dogs crisscrossing nature reserves and farmlands so the herd can graze the land in an eco-friendly way. But nowadays, little remains of the romance and peace that we associate with the centuries-old tradition of sheepherding. Tenders are increasingly hard to acquire—competition from big companies, cheap East European shepherds and smart machinery make Stijn the expensive choice.
With the camera in his wake, the shepherd roams across picturesque Dutch landscapes, talking passionately about his inventive approaches to preserving his traditional occupation. But even as he tries so hard to keep his company afloat, the same camera captures how the incessant stress transforms him into an embittered man with a quick temper. Tragicomic conflicts alternate with scenes of beautiful nature and Stijn's pleasantly chaotic family life.
synopsis (294 words)
Ten years ago, director Ton van Zantvoort became friends with one of the last traditional shepherds in the Netherlands. He had a perfect life: a loving wife, a flock of sheep, and was living in nature as we all once did and often still long for. Throughout the years the filmmaker noticed how the relaxed, cheerful and passionate shepherd was becoming bitter and increasingly short-tempered. A traditional shepherd losing his hair overnight, because of extreme stress: what a paradox. Was herding sheep not supposed to be the most relaxed and romantic profession in the world? 'The silent heath is no longer quiet. There is a war going on in the heathlands' and so the story began.
Stijn's environment is closing in on him. In an overregulated society his quest for freedom is a struggle almost too hard to bear. His resentment is palpable, but there is also his stubbornness and determination to see it through to the end. He wants to keep his herd and the heathlands healthy and faces many obstacles along the way. Who looks out for the cultural heritage that is sheep herding? And are we able to salvage beauty amongst all our freeways and advancing industrial zones and suburbs. Life will be irrevocably different if the herd goes, as with it the craft will also vanish. Is it too late to save Stijn's dream?
With no voice-over and very little interviews, this 81-minute cinematic story is told in an observational cinema vérité style. Where Stijn goes, the camera follows and, as in direct cinema, we become unaware of the camera's presence.
The feature-length documentary shows the hardships of herding sheep in today's neoliberal world and the harsh reality of a contemporary entrepreneur trying to keep his business going. Anything but a dream job. Will his struggle pay off or is he forced to go with the flock?
SHEEP HERO synopsis
Director's statement
Many years ago I met Stijn, one of the last traditional shepherds in the Netherlands. Throughout the years, I noticed how the relaxed, cheerful and passionate shepherd became bitter and short-tempered. A traditional shepherd losing his hair overnight, because of extreme stress. How paradoxical. Was herding sheep not supposed to be the most relaxed and romantic profession in the world? 'The silent heath is no longer quiet. There is a war going on in the heathlands,' Stijn said to me and so the story began.
We live in a world that is determined by economic laws and this has penetrated deeply into one of the most romantic professions in the world. In many ways I am like Stijn. We both live in a neoliberal world, which is at odds with our ideals. I too chose an insecure, creative existence because of my ideals. In my own way I try to contribute to a better world by making films about these topics. I too am a little entrepreneur who cannot escape innovation. Wouldn't we all like to go back to nature, to real life, to what it's all about? But how far should you go to try and realise your ideals? And isn't it easier to just follow the herd?
I see the world around me as a visual, narrative source. Looking at, wondering about and consciously experiencing what is happening around me is a feeling I am trying to instill in the audience. As a filmmaker I look for themes that may seem to only represent small and everyday issues, but I use them to discuss bigger, universal themes. Not in order to make a didactic statement but to encourage viewers to think about themselves, about the world we live in and about what binds us as people.
My films are about people I meet; about the world we live in and how small it has become. Looking back at my films, many protagonists share the same motivation. They are all trying to live and realise their dreams. People who hold up a confronting mirror to us in our relatively carefree existence. These people suffer consequences of our capitalist economy, which can only be maintained if there is sufficient growth and profit. It is a paradigm of infinite growth on a finite planet. Although a growing number of people realise this, there are only few who actually do something about it. People who go against the current, or strive for their ideals, regardless of the cost. This is what appealed to me when I met Stijn. He made a conscious choice for a different, more sustainable lifestyle. But is such a lifestyle still an option in our current society?
TON van ZANTVOORT
PRODUCER | DIRECTOR | CINEMATOGRAPHER | EDITOR
Ton van Zantvoort (Heesch, 1979) is an acclaimed director, cinematographer and editor, whose films have screened at numerous prestigious A- film festivals. His work has been broadcast all over the world (VPRO, ARTE/ZDF, Al Jazeera) and he has won a dozen awards for best director, best cinematographer and best editor.
Education
1999- 2003 Art Academy St. Joost, Audiovisual. diploma obtained with credit
1996- 1999 Grafisch Lyceum Eindhoven, Art-direction. diploma obtained
1991- 1996 HAVO, Maaslandcollege Oss. diploma obtained
Biography
Ton van Zantvoort (Heesch, 1979) graduated with credits at the Academy for Visual Arts in Breda in 2003. In 2006, his debut film GRITO de PIEDRA premiered at IDFA and was broadcast by ARTE/ZDF and other stations. His second feature a BLOOMING BUSINESS, a co-production with the Dutch VPRO, was screened at major film festivals, broadcast worldwide and won a dozen awards, such as at DOK Leipzig. In addition to producing his own documentary films, van Zantvoort has also produced documentaries for other directors: DAY is DONE* by acclaimed director Guido Hendrikx (premiered at IDFA), FALLING by Jef Monté and recently a feature length film about the enigmatic artist Dick Verdult. Besides longer films van Zantvoort has made  dozens of short (art) films, gives master classes at (art) academies in Europe and Canada and was a jury member for several international film festivals and for organisations such as Panasonic International.
About the director
Ton van Zantvoort observes with great attention and takes us into the worlds of people on the edge, people who try to survive but are confronted by external forces such as tourism, international commerce and mass consumption. With great humanity, van Zantvoort shows us a different world in which all human life is valuable. His films are characterized by a language of intimate images, a poetic structure and enormous involvement. In his lyrical documentaries with socio-economic overtones he usually resists the temptation of doing interviews. His work is original and testifies to a great effort of will by the maker. The vision of a Western civilized person who holds up a mirror to us. A confronting mirror, but one that invites you to take a long good look.
Filmography
Filmography as director (selection)
ALL OF US, 85 min, in production
SHEEP HERO, 81 min, in co-production with seriousFilm, 2018
THE BENNO TAPES, 54 min, with Van Osch Films, 2015
Kees en Mien, 30 min, in co-production with Zuidenwind film, 2011
a BLOOMING BUSINESS, 52 min, co-production VPRO, 2009
GRITO de PIEDRA, 55 min, 2006
other films: Past as future, 18 min, 2011; Lovely Planet, 8 min, 2009; Carrousel, 7 min, 2010; Another day in Bombay, 10 min, 2007; Isla Totora, 10 min, 2007; Pack, 5 min, 2005; Moja Mbegu, 5 min, 2004; Items, 25 min, 2003, Khamuvillage, 25 min, 2003
Filmography as producer (selection)
Dick Verdult, 70 min, directed by Luuk Bouwman, 2017
FALLING, 25 min, Teledoc Campus, directed by Jef Monté, 2014
Loving Heart, 71 min, directed by Wouter Verhoeven, 2013
Day is Done*, 30 min, directed by Guido Hendrikx, 2010
Director's awards
Best Documentary Film, NYCA New York Cinematography Award, USA, 2019
Green Warsaw Award, Millennium Docs Against Gravity, Poland, 2019
Best European Cinematography award, European Cinematography Awards/ ECA, 2019
Distribution award La Trois, Millennium Documentary Festival, Belgium 2019
Best Film and Best Director, NVIFF, The Netherlands, 2019
Top 10 best of IDFA audience award, IDFA, The Netherlands, 2018
Golden NL-Award, the Netherlands, 2016
NL Award, the Netherlands, 2016
Trevignano FilmFest Award, Italy, 2013
Honourable mention, best short, Planet in Focus, Canada, 2011
Jury award, FIFDH, France, 2011
Audience award, The Art of the Document, Poland, 2010
Special jury mention, The Art of the Document, Poland, 2010
Golden Olive, best documentary, Int Festival Montenegro, 2010
Golden Olive, best cinematography, Int Festival Montenegro, 2010
Audience award, Millennium Film Festival, Belgium, 2010
Press award, best film of the FICA festival, Goiás, Brazil, 2010
Best Treatment, Cinema Planeta, Cuernavaca, Mexico, 2010
Healthy Workplaces Award, DOK Leipzig, Leipzig, Germany, 2009
Special mention Open Eyes, Med Film festival, Rome, Italy, 2009
Audience award Mixed Greens, Planet in Focus, Canada, 2009
Honourable mention, Media city 13, Visual Art Festival, 2007
2nd price NFTVM award, for best new Dutch filmmaker, 2006
4th price 1 minute & sound award 2006/ dogs
Nomination for St. Joost Penning/ 2003
Festival screenings (selection)
National – IDFA International Documentary Film Festival, Amsterdam (2018, 2010, 2006, 2005); Dutch Film Festival, Utrecht (2014, 2009, 2007, 2005);
Europe – DOK Leipzig, Germany; Visions du Réel, Switzerland, Thessaloniki Documentary Festival, Greece (2009,2019); DOK.fest, München, Festival dei Popoli, Italy; Documenta Madrid, Spain; Millennium Docs Against Gravity, Poland; Docpoint Helsinki, Finland; Edinburgh International Film Festival, UK; Docville, Belgium, Art of the Document Multimedia Festival, Poland; Split International Festival of New film, Croatia; International Millennium Film Festival, Belgium; International Film Festival for Human Rights, various locations in France; International Audiovisual Festival of Biodiversity, Italy; Kinookus FFF, Croatia; Sunchild Film Festival, Armenia; This Human World, Austria; Jihlava IDFF, Czech Republic
World – Vancouver International Film Festival, Canada; Planet in Focus, Toronto; Montreal Human Rights Film Festival; Margaret Mead Film Festival & travelling selection, New York, Chicago, Florida, Vermont, Indiana; BAFICI Buenos Aires; DOCSMX Festival Internacional de Cine Documental, Mexico; Animal & Nature Film Festival, Beijing, China; Film Festival Arlington, Virginia, USA; Duke City DocFest, Albuquerque, New Mexico, USA; Criterio Ambiental, Costa Rica; Short Film Festival, Moscow; International Documentary Festival, Agadir, Morocco; Green Film Festival, Seoul, Korea; New Zealand International Film Festival;
SHEEP HERO director
about Stijn
Shepherd Stijn has chosen to live as a free man, supporting his family in an honest and sustainable way. That is what he thought. But modern neoliberal life is hard, encloses him and grinds him down bit by bit. What is left of his freedom? Is there an ultimate escape?

He is a true idealist at heart. He believes in people looking out for one another, living in close connection with nature and being self-sufficient. However, he finds his pure, uncompromising way of life more and more at odds with the world around him. A world that is driven by money, technology and mass consumption.
A world that favours those who 'go with the flock' and makes it impossible for Stijn to realize his dream. Stijn may not be a born businessman, but it is mainly this contrast between how the world should be and reality that has made him bitter. Stijn keeps at it, looking for new ways to survive and support his family. Trying to get by without losing yourself, isn't that what we are all doing?
special thanks to
Stijn & Anna
Artuur & Midas
Loek & Margriet
Martin, Tim & Michael
director & cinematographer
Ton van Zantvoort
sound
Annerose Langeveld
Iris van de Rijt
Olivier Nijs
editing
Ton van Zantvoort
editing advice
Joost Seelen
Ralf Verbeek
Gys Zevenbergen
Barbara Hin
music
Roy Bemelmans
sound design
Jeroen Goeijers
visual effects and grading
NEWTON film

grading advice
Ramon de Jong
deliveries
Rob Maas
production intern
Iris van de Rijt
subtitles
Jozef Brienen
artwork
newton solutions
co-producers seriousFilm
Marc Thelosen
Koert Davidse
co-producer NEWTON film
Ton van Zantvoort

line producer NEWTON film
Annerose Langeveld
commissioning editor Omroep Brabant
Lout Donders
commissioning editor documentaries KRO-NCRV
Jelle Peter de Ruiter
producer documentaries KRO-NCRV
Yolande van der Blij
theatrical distribution
Windmill Film Distribution

distributor
Wallie Pollé
world sales
Films Transit International Inc.
sales agent
Jan Rofekamp
thanks to
Family Hilgers, Family van Diepen, Martin blaauwgeers, Michael Colart, Tim van delft, Daphne Hogeweg, Patrick learbuch, Bert Klerks, all shepherds and volunteers, traditional shepherds guild, Marcel van Silfhout, Nyeleni forum , Dutch delegation, Sylvia Kay, TNI/ FIAN, Jildou Friso, Elske Hageraats, Lars Veraart, Guus Geurts, ASR estate Harry Breviers, Marianne Oostveen, Radio 1 Langs de lijn, Renze Klamer, Robbert Meeder, RTL4, Herman den Blijker, De Druiventros, family Mutsaers, Accountant Leermakers, Hein Koenraad, Daisy Lane Tilburg, Sabine Wijsman, Michael Wirken, BNN Rare Jongens, Valerio Zeno, Jelle de Beule, Leo Alkemade, The slaughterhouse, Elementary School Tilburg, municipality Goirle, Streekpark Klein Oisterwijk, Fijnproevers en Smaakbarbaren, Neighborhood committee Aarle Poppel, parlour 't Moontje, Wouter Verhoeven, Rutger Hesseling, Etienne van Nuland, Koen van Grinsven, Giel van Schaijk, Meike van Zandvoort, Maureen Prins, Marcel Melchers, Stijn van Eekelen, Family van Zantvoort, Radius College, AKv St Joost,
Noortje van de Sande, Anke van Dijen, Wallie Pollé, Jan Rofekamp and everyone that made the film possible.
This film is produced by NEWTON film and seriousFilm in co-production with Omroep Brabant and KRO-NCRV. This film was supported by the Dutch Cultural Media Fund, the Netherlands Film Fund and Brabantse Beauties.

© 2019 NEWTON film | seriousFilm | Omroep Brabant | KRO-NCRV

1. How long did the project take?
10 years ago I became friends with Stijn. From start to finish it took more than 8 years. We shot over the course of two years. Editing took two years, spanning 80 different versions and 2 picture locks. We did many test screenings with difference audiences.
2. Why did you choose this way of storytelling?
I wanted to tell the story in an observational cinema vérité style, without a voice-over and with very little interviews that would explicitly emphasize the point I am making. We are very close to Stijn and as in direct cinema we become unaware of the camera's presence. I didn't want to tell the story too obviously, but rather give the audience the sense that they are discovering the story themselves and with it the heart of the film.
3. What point do you want to make?
Is it possible in our neoliberal world not to follow the flock and to what extent? And if we choose to live differently, is it worth the fight? In the film Stijn discovers that shepherds are being recognized as intangible cultural heritage. But what good is that if they are 30K short each year? Towards the end of the film our seemingly traditional shepherd is being 'exhibited' on a TV show called 'Weirdos', in an episode about bygone times. What do we really think is important in our society?
4. What artistic choices did you make?
Everything is by choice. I wanted the audience to feel Stijn's stress and get close to him. I explicitly shot with a wide lens, an 1.7 aperture with lots of DOF and handheld to capture the constant movement and tension of the situation. To emphasize this tension, the film is recorded in twilight whenever possible. The sun is only shining in the beginning, but in the rest of the film there is rain, snow, fog, wind and darkness. Most weather effects such as rain and snow were added in post. During writing I already knew I wanted to color grade everything in a 'sky on fire / blue and orange' complementary color contrast which underscores the tension and oppression.
5. What was a problem during the process?
I feel quite lucky with many scenes, as most of the film unfolded as I had anticipated in the years before. For example in the script I wrote "Besides Anna's husband and father of Midas and Artuur, Stijn in a way is still a child living with his parents. His parents have to clean up his mess." In the film Stijn is fined because a few sheep droppings were left on the pavement in front of an ice cream parlor. As mom is sweeping up the droppings with a hand brush, the police are writing a report. I do think it has a lot to do with having the nose for being at the right place at the right time. I can't tell anything about the ending, but I am also satisfied with that.
6. Any challenges during the making?
To show that herding sheep isn't as romantic as we think, I deliberately focused on Stijn's moments of stress during shooting. The result however was, when people saw the first rough cut (with Stijn yelling and stressing most of the time), they were taken aback by that side of Stijn. I love Stijn and understand his behavior but the viewers didn't feel for him the way I wanted them to feel. A struggle during the editing was to create the exact right balance in Stijn's character: loving and passionate shepherd on one hand, burned out and angry entrepreneur on the other.
Trouw (national paper)"Film moment of 2019, not to be missed!"
Volkskrant (national paper) ★★★★ "

a visual ode to a primeval landscape.

And if there is ever a prize for the most beautiful drone images, SHEEP HERO should win."
Nederlands Dagblad (national paper) ★★★★ "SHEEP HERO

lets you really sympathize with Stijn.

"
Indebioscoop ★★★★★ "extreme strong film "
Filmvandaag ★★★★ ½ "

Everything is perfect in SHEEP HERO.

There is a complete story, interspersed with beautiful images and beautiful characters.

None of this would be out of place in a feature film.

"
De Protagonisten ★★★★ "Truly r

ecommended.

The images are beautiful and more sincere than Stijn, you hardly find them anymore

."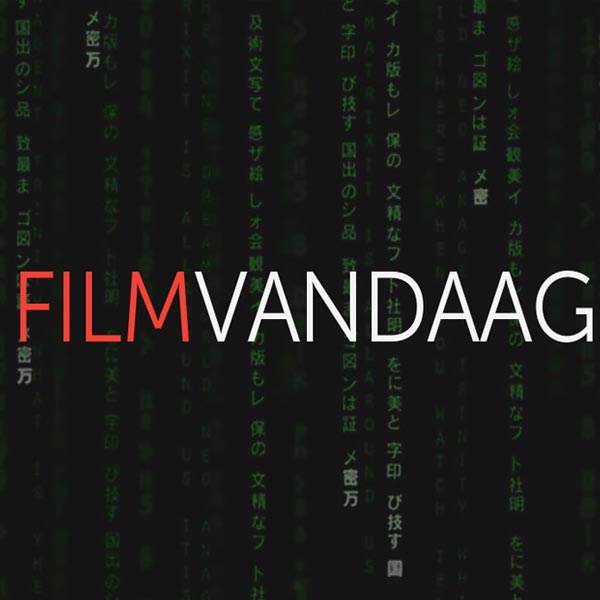 ★★★★★

Everything is perfect. A great story with beautiful cinematography and magnificent characters.

None of this would be out of place in a feature fiction film.
The documentary SHEEP HERO ended with a 8.9 in the top 10 best films of IDFA 2018. During the live talkshow on national TV the winner of the IDFA Audience Award 2018 was announced. Director Ton van Zantvoort was there together with Father Loek to talk about the film (in Dutch) .
Talking about SHEEP HERO with music by my composer Roy Bemelmans and music from films such as Requiem for a dream (Darren Aronofsky, music composed by Clint Mansell and performed by the Kronos Quartet) Arrival (music by Max Richter), and classic tv serie North & South. In Dutch on 0.00 – 2.10 | 9.30 – 26.00 | 34:00 – 42.00 | 51:30 – 56:00 | 1:03:50 -1:22:29
film festivals
| date | festival | additional | country | city |
| --- | --- | --- | --- | --- |
| 2018-11-17 | IDFA | World premiere in competition | Top 10 best of IDFA | Netherlands | Amsterdam |
| 2019-02-21 | Theatrical Release | In 50+ cinemas for 2+ months | Netherlands | All major |
| 2019-02-21 | DOCfeed | Opening film | Netherlands | Eindhoven |
| 2019-02-21 | NVIFF | Award for best film | best director Winner | Netherlands | Amsterdam |
| 2019-03-06 | Thessaloniki Documentary Festival | International premiere | Greece | Thessaloniki |
| 2019-03-08 | One World Prague | Regional Jury Nominee | Czech premiere | Czech republic | Prague |
| 2019-03-28 | Docville Leuven | Best International Documentary Nominee | Belgian premiere | Belgium | Leuven |
| 2019-03-28 | Millenium International Documentary Film Festival | La Trois Distribution award | International competition | Belgium | Brussels |
| 2019-04-06 | Visions du Réel | Grand Angle nominee | Switserland | Nyon |
| 2019-04-13 | TIAFF | | Nederland | Tilburg |
| 2019-04-29 | European Cinematography Award | Winner of the Best European Cinematography Award | Multiple cities | Europe |
| 2019-05-08 | DOK.fest München | German premiere | Germany | München |
| 2019-05-10 | Docs Against Gravity Film Festival | Winner Best Documentary Green Warsaw Award | Competition | Poland | Warszawa |
| 2019-05-15 | Theatrical Release | Belgium in 6 venues | Belgium | Several |
| 2019-05-23 | Cinema Planeta | Best International documentary nominee | Mexico | Guernavaca |
| 2019-06-01 | FICMEC | Best International Feature length Documentary Nominee | Canary Islands | Tenerife |
| 2019-06-13 | MOOOV | - | Belgium | Turnhout |
| 2019-06-18 | FIDADOC | Prix du Public nominee | Morocco | Agadir |
| 2019-08-03 | International Documentary Festival of Ierapetra | Ierapetra Award nominee | Greece | Crete |
| 2019-06-25 | Pärnu Film Festival | Estonian People' s Award nominee | Estonia | Pärnu |
| 2019-07-20 | European Film Festival Palić (26th) | Eco Dox nominee | Serbia | Palić |
| 2019-07-27 | KGIFF Kranjska Gora IFF | Vitranc Award nominee | Slovenia | Kranjska Gora |
| 2019-08-02 | DokuFest | Best Green Dox nominee | Kosovo | Prizren |
| 2019-08-17 | West Europe International Film Festival | Best Feature Documentary & Best Cinematography In A Documentary Nominee | Belgium | Brussels |
| 2019-09-18 | Split Film Festival (24th) | Features competition nominee | Croatia | Split |
| 2019-09-20 | Flahertiana International Documentary Festival | International competition nominee | Perm | Russia |
| 2019-10-02 | Meetings in Siberia | - | Russia | Novosibirsk |
| 2019-10-04 | Inconvenient Films Festival | Audience Choice Award nominee and Youth Jury Award nominee | Lithuania | Vilnius |
| 2019-10-09 | Ekofilm Film Festival (45th) | Beauty of Nature nominee | Czech Republic | Brno |
| 2019-10-10 | Golden Tree International Documentary Film Festival | Official selection | Germany | Frankfurt |
| 2019-11-05 | Festival Tutti Nello Stesso Piatto | Official competition | Italy | Trento |
SHEEP HERO on Dutch television
Omroep Brabant:
Saturday June 1st at 16:00
Sunday June 2nd at 20:30
KRO-NCRV 2DOC – NPO2:
Monday June 10 at 20:25
Tuesday June 11 at 09:55
Dutch Theatrical screenings (1000+) in
Yesterday evening was the national TV premiere of SHEEP HERO on KRO-NCRV 2 DOC NPO2. In the Netherlands you can now watch the film on uitzending gemist. Hashtag 'Schapenheld' was trending yesterday on Twitter. There is also a DocTalk made with director Ton van Zantvoort. In this [...]
After the successful cinema release in the Benelux and many festivals screenings around the world, SHEEP HERO will be broadcasted on Dutch TV. Please mark the dates and share on social media so everyone can watch the film: Omroep Brabant KRO-NCRV [...]
SUPPORT SHEEP HERO Have you seen the documentary film SHEEP HERO? Are you curious how Stijn and Anna are doing? On their site www.schapenheld.nl you can read that they had multiple setbacks. If wanted you can support them in several ways. 1. You can donate directly on www.Schapenheld.nl [...]